Teachers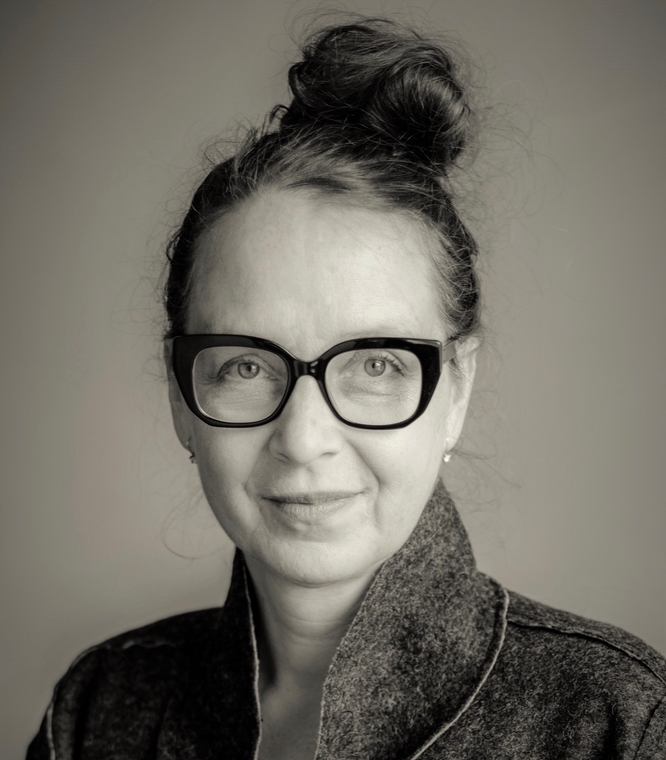 head of the department
Marie Jirásková is a visual artist, along with scenography, costumes and expositions she also engages in conceptual art and her work includes light-experimental pieces and site specific projects. She graduated from AMU in Prague with a degree in scenography. Since 1996, she has been a member of the Department of Stage Design at JAMU. She has worked with the directors R. Toth, A. Goldflam, E. Tálská, R. Lipus, M. Bečka, C. Larrieu, Z. Mikotová, P. Jirásek. She works for Czech theaters, internationall productions, galeries and museums. She has worked on documentary films as well. As an artist, she has also participated in the creation of music videos of Czech music groups. Together with Pavel Jirásek they have created a unique collection of historical marionettes and decorations, which can be seen in public at certain exhibitions or in a number of books. For the book Loutka a moderna she has won prestigious awards – Nejkrásnější kniha 2011 and Zlatá stuha 2012. "The Puppet and the Modern" was published in 2014. Her work can be seen in the Czech Republic as well as abroad.
prof. Mgr. Ján Zavarský work
head of the IV year
Jan Závarský attended Stage Design course led by Vladislav Vychodil at VŠMU in Bratislava. From 1972 to 1973 he worked as a stage designer for Divadlo Andreje Bagara in Nitra. From 1975 to 1979 he was the stage designer of Státní loutkové divadlo in Bratislava. In 1979 he became a stage designer at Jan Palárik's theater in Trnava and has remained in the position since, currently working as the art director of the theater. Since 1981 he has also been working for the Divadlo Husa na provázku. He was a teacher of the main subject of scenography at Vysoká škola muzických umení in Bratislava from 1979 to 2002. He has been teaching scenography at JAMU in Brno since 1994 and became the head of the atelier in 1999.  In 2006 he was appointed as a professor. In 1992 and 1993 he was the host stage designer and teacher at the Miami University in Ohio. He was one of the international judges at the PQ in 1991 and 1999. He has created stages for plays, marionette shows and operas in Slovakia, the Czech Republic, Hungary, Yugoslavia, Poland, Germany, Switzerland and the USA and has worked with many directors such as P. Scherhaufer, J. A. Pitínský, B. Uhlár, J. Nvota, J. Pražmári, K. Kříž, P. Mikulík, R. Polák, M. Peck, J. Zeman, M. Otava, A. Goldflam, K. Staubert, B. Rychlík aj. He won the Golden Medal at Trienale Novy Sad in 2001 and the Golden Mask in Katowice in 2003. JAMU published his work called Kapitolky z dějin scénografie in 2011. Apart from scenography, his work includes graphics and architecture.
head of the III. year
Jana Preková is a visual artist, stage designer, costume artist, curator and a co-founder of the Atelier of body design of the Faculty of Art at VUT in Brno and the Department of Stage Design at JAMU. She graduated in scenography from the Faculty of Theatre at AMU in Prague led by Jan Dušek and Irena Greif. She is a long-term co-worker of the directors J. Nebeský and J. A. Pitínský, M. Bambušek and V. Čermáková.
 Her work includes site specific as well as low cost experimental productions for the National theater, television and film. The area of her work as a curator is the presentation of young artists. She has won a golden medal for costumes at PQ99, she is a member of team which won the Zlatá triga at PQ99. In 2004 and 2013 she was nominated, together with Jan Nebeský, for the Cena Alfréda Radoka for scenography. Her work can be seen in the Czech Republic as well as abroad.
Mgr. Jan Štěpánek work
head of I and IV year
After two high school graduations (USA and Germany), Jan Štěpánek graduated with a degree in scenography from DAMU in Prague. Since 1993 he has been working with the director J. Pokorný in Činoherní club in Ústí and Labem, in HaDivadlo in Brno and Divadlo na Zábradlí. He has also worked with J. A. Pitínský in Městské divadlo Zlín, in Uherské Hradiště and in the National Theater in Prague, with D. Pařízek in Komorní divadlo in Prague, with V. Morávek in Divadlo Husa na provázku in Brno and with J. Nebeský in Stavovské Divadlo. He has been a teacher at JAMU since 2002. Apart from plays, Jan Štěpánek's other work includes opera stage design (directors J. A. Pitínský, L. Keprtová, V. Čermáková) and since a few years ago he has also been dealing with film and television architecture. His scenographic work and other artwork can be regularly seen at international expositions.
MgA. Kateřina Bláhová work
assistant professor
Kateřina Bláhová is a costume designer and a stage designer. She attended the scenography course at the Faculty of Theater at JAMU in Brno. She has been an assistant professor at the Atelier of Stage Design at JAMU since 2000. She has worked for HaDivadlo in Brno and Divadlo v 7 a půl and a host member of many theaters across the country and has worked with the directors A. Goldflam, J. A. Pitínský, O. Elbel, M. T. Růžička, A. Staňek and many others. Together with director Karla Staubertová they create opera costumes. She has designed costumes for some of the productions in Česká Televize. Lately she has been regularly working alongside the director Viktor Kollár in Divadlo Jána Palárika in Trnava. Besides her other work, she currently designs costumes for musical performances.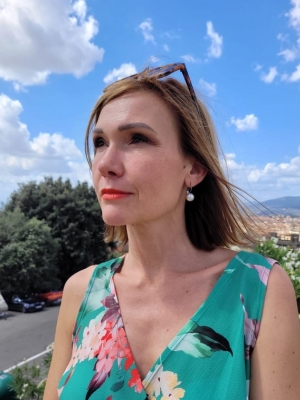 Mgr. Jitka Ciampi Matulová, Ph.D.
assistant professor
In her early years, Jitka Ciampi Matulová attended Theater Studies and Art at the Faculty of Philosophy at Masaryk University in Brno. She is currently a PhD student of the Art Seminar at the faculty. She is also a lecturer at Slezská univerzita in Opava, at the Faculty of Philosophy at MUNI and JAMU's Department of Dramaturgy and Direction led by Václav Cejpek and at the Department of Stage Design as well. Since 2013 she has been a member of the teaching staff of the Department of Stage Design. Her field is mainly the history and theory of stage design, especially modern scenography, the 20th century scenography and history of fashion. At the Atelier, she gives lectures on the History of modern stage design, History of fashion and is a leader of the Seminar for bachelors' and masters' thesis. She has worked on a few exhibitions of the Moravská gallery in Brno, namely Rytmy + pohyb + světlo. Impulsy futurismu v českém umění (2013) and Zdeněk Rossmann – Horizonty modernismu (2015).
External teachers
MgA. David Baránek - Kresba,malba I – III, Modelování I, II
Ing. arch. Ivo Boháč, Ph.D. - Dějiny architektury I
Ing. arch. Adam Guzdek, Ph.D. - Technické kreslení
doc. Ing. arch. Josef Hrabec - Dějiny architektury II, III
Veronika Jurdová - Konstrukce oděvu
MgA. Karolína Kohoutková - Současné umění
MgA. Ivana Ševčík Miklošková - Kresba, malba I
Ing. Martin Mrskoš - Symbolika
Mgr. MgA. Ondřej Navrátil - Dějiny umění moderny a postmoderny
MgA. Barbora Pokorná - Kresba, malba III
MgA. Milan Popelka - Scénografie TV a filmu
Kateřina Siažíková - Základy konstrukce oděvu
MgA. Renata Slámková - Výstavnictví
Jaroslav Záděra - Technologie projektu
Jiří Závodník - Grafické techniky
Ondřej Žižka -  Základy fotografie